Abandoned Moments by
Ed Kashi — Conversation & Book Signing
Featured photo above: A horse dance is performed at the Sibi Mela Camel Festival. BALOCHISTAN, PAKISTAN, 1998. Ⓒ Ed Kashi
In conversation with Ed Kashi, a renowned photojournalist, filmmaker, speaker and educator, moderated by Ron Beinner who has collaborated with the editors, writers, photographers and art directors of Vanity Fair magazine to creatively produce covers, portraits and portfolios on location from Anchorage to Timbuktu since 1998. Free and open to the public.
Conversation & Book Signing:
Thursday, January 26, 2023, 6-7:30PM
Harvey Milk Photo Center, 50 Scott St. SF
Ed Kashi's latest book release, Abandoned Moments: A Love Letter to Photography, illustrates the concept of momentary surrender in photography — the abandoned moment. In contrast to the orchestration of the decisive moment, this volume honors the intuition Kashi has gained over his 40-year career, and is a tribute to the electricity captured when he has yielded his camera to the experiences of reality around him.
Abandoned Moments recently won an International Photography Award for best monograph of the year, and Ed Kashi was chosen as "Book Photographer of the Year". Ed also won a PX3 2022 Gold award for the book.
I take on issues that stir my passions about the state of humanity and our world, and I deeply believe in the power of still images to change people's minds. I'm driven by this fact; that the work of photojournalists and documentary photographers can have a positive impact on the world. The access people give to their lives is precious as well as imperative for this important work to get done. Their openness brings with it a tremendous sense of responsibility to tell the truth but to also honor their stories.

— Ed Kashi
"If the decisive moment reflects reality in tune with the photographer's intuition, flawlessly combining composition and timing, then the abandoned moment is the consequence of a fractional instant of surrender. This collection reveals imprecise glimpses of transitory events filed with frenetic energy — the chaos of everyday life. Embodying photography's intrinsic power, they preserve moments that can never occur again in exactly the same time and space.

— Ed Kashi
When geometry, mood, and possibility unite to unintentionally create something new, the magical and fictional qualities of still photography capture the unplanned essence of existence. In contrast to my journalistic approach of deep personal connection and keen observation, this work is about capturing the untamed energy of a moment with abandon."— Ed Kashi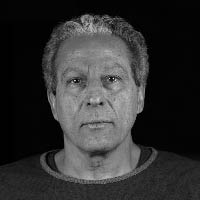 Ed Kashi – Bio
Ed Kashi's groundbreaking and compelling photographs and films have made him one of the most celebrated and renowned multimedia photographers of our generation. He's documented and photographed topics as diverse as the impact of oil in Nigeria, the protestant community in Northern Ireland, the lives of Jewish settlers in the West Bank, climate change, the plight of Syrian refugees, the global epidemic of chronic kidney disease among agricultural workers and the impact of an aging society through his project Aging in America.
Kashi's innovative approaches to visual storytelling has led to assignments with organizations and publications such as National Geographic, Open Society Foundations, The New Yorker, MSNBC, Fortune, Human Rights Watch, International Medical Corps, NBC.com, The New York Times Magazine, Geo Magazine, Oxfam and TIME.
Kashi has once again turned the photography world on its head with the release of his latest photobook Abandoned Moments: A Love Letter to Photography. The book follows Kashi over multiple decades of his career, and the accompanying photographs all follow a unique process of capturing images: deliberately not looking through the viewfinder.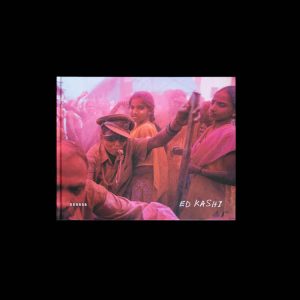 ABANDONED MOMENTS: A LOVE LETTER TO PHOTOGRAPHY
by Ed Kashi
First Edition: ISBN: 978-3-96900-044-1
136 pages, 42 color + 26 b/w illustrations
Binding: Casebound
Size: 11.75 x 9.5 inches portrait
Language: English
First edition press run: 1,000
Publisher & Printing: Kehrer Verlag
Publication date: November 2021
Retail Price: $60.
Purchase directly from the artist: https://www.edkashi.com/books/abandonedmoments
Books will also be available for purchase at the conversation with Ed Kashi and Ron Beinner at Harvey Milk Photo Center, The Abandoned Moment.